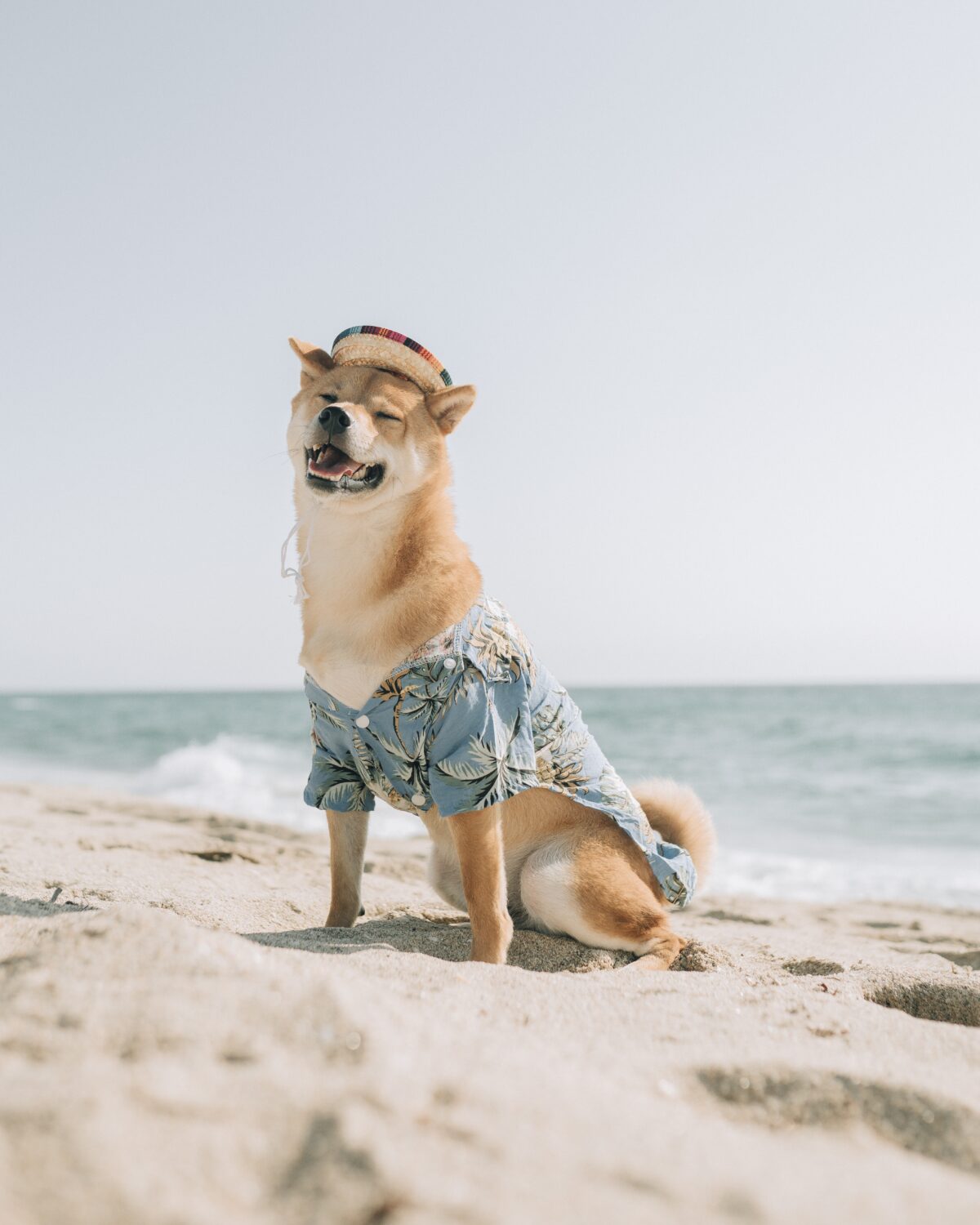 Understanding Your Dog's Dosha: A Practical Guide
We all know that dogs, just like humans, have their own distinct personalities and physical characteristics. But did you ever wonder if your canine companion also has a dosha, as described in Ayurveda? Well, wonder no more! In this post, we'll guide you on how to determine what dosha your dog might be, in a no-nonsense, paws-on way.
1. Observe their Appearance
Just as Ayurveda assesses human doshas through physical traits, you can do the same with your dog. Take a good look at your four-legged buddy:
Vata Dog: Vata dogs often have a slim build, with long limbs and a delicate bone structure. They might have dry or rough skin, and their fur can be thin or wiry.

Pitta Dog: Pitta dogs tend to be of medium build with a well-defined musculature. Look for a strong, sleek coat and bright, penetrating eyes.

Kapha Dog: Kapha dogs are usually stocky with a robust frame. They often have thick, soft fur and might be prone to weight gain.
2. Assess their Behavior
The dosha of your dog isn't just about looks; it's also about their behavior:
Vata Dog: Vata dogs are energetic, curious, and may be prone to anxiety or restlessness.

Pitta Dog: Pitta dogs are confident, determined, and may be quick to show signs of irritation or impatience.

Kapha Dog: Kapha dogs are gentle, calm, and sometimes a bit lazy. They may need a little extra motivation to get moving.
3. Dietary Preferences
Pay attention to your dog's food preferences:
Vata Dog: Vata dogs might enjoy warm, grounding foods like cooked grains and root vegetables.

Pitta Dog: Pitta dogs might prefer cooling, hydrating foods like cucumber and coconut.

Kapha Dog: Kapha dogs may lean towards light, warming foods like lean meats and leafy greens.
4. Response to Weather
Consider how your dog reacts to different weather conditions:
Vata Dog: Vata dogs may be sensitive to cold and may shiver or seek warmth.

Pitta Dog: Pitta dogs may become uncomfortable in hot weather and seek shade or cooler spots.

Kapha Dog: Kapha dogs might be unfazed by most weather conditions, but they may dislike excessive cold and dampness.
Remember, your dog's dosha isn't set in stone; it can change over time or even be a combination of two doshas. The goal is to create balance in their lives. If your dog appears to have a dominant dosha, consider tailoring their diet, exercise, and routines accordingly to keep them healthy and happy.
So, there you have it – a playful approach to discovering your dog's dosha. No mystical secrets, just a bit of observation and a lot of love for your four-legged friend. Ayurveda isn't just for humans; it can help your furry family members too!